Last year TSM helped North America (NA) secure bragging rights over Europe's(EU) best teams and players as NA's dominant run throughout Rift Rivals 2017 concluded with a 3-0 series win over EU's Unicorns of Love in the 2017 Rift Rivals Finals.  This year, however, EU claimed bragging rights as they won a new, Relay Race format Bo5, 3-1.  Asked why they changed the format, Riot declared, "Fan and pro player feedback showed that they preferred the Relay Race format for Finals as seen in other regions.  We decided to move to a Relay Race format for Finals because it allows for every team in each League to play on the last day.  The Format also ensures regional dominance and bragging rights are earned by the best League and not just the best team.(1)"
Well EU certainly made their case this year as the better region going 5-4 versus NA in the Group Stage.  And their momentum carried into Saturday's Finals as EU won the aforementioned Relay Race Bo5 versus NA, 3–1.  Even though Splyce (SPY, EU) struggled in the Group Stages, they bounced back in the finals with a huge upset win versus Team Liquid (TL, NA's top team) in decisive fashion.  G2 Esports (G2, EU) was undefeated going into Finals, but they were quickly upset by Echo Fox (FOX, NA) in Game 1.   Luckily, Fanatic (FNC, EU), who came to play all tournament especially in the finals, won both their matches versus 100 Thieves (100, NA) and FOX, respectively.
For More Information on the Group Stage games played see the outline below:
Game Details:
Note on -Game Quality- ("watchability") metric: 1-3 subjective score by me. 
1 = Poor quality, due to uneven game from the start and/or little to no action for most of the game.
2 = Decent game, the majority of games will be level 2. 
3 = Subjectively much better other games due to high action and close game throughout
Group Stage Day 1: Thursday July 5th
Game 1: Fanatic (FNC) vs Echo Fox (FOX) – FNC Win
First Blood: 2:59 FNC Broxah (Trundle, JG) on FOX Huni (Renekton, Top)
First Turret: 9:00 FNC sOAZ (Heimerdinger, Bot)
Game Length: 31 min
Gold Difference: FNC +9k
MVP: FNC sOAZ (Heimer, 29.6k damage) Honorable Mention: FNC Broxah (Trundle, 89%kp)
Game Quality: 2
Keys to the Game
FNC: Broxah successful return gank on Huni at 6:00 set Huni further behind
FOX: running the "funnel" comp with FOX Altec (Kai'sa, Mid)
FOX: Positioning mistakes around 20:00, 24:00, and 25:00 minutes by Fox Dardoch (Alistar, JG) and then Huni at 26:40 plagued FOX in an otherwise even game
FNC: Off of these mistakes FNC comp slowly whittled down FOX base without much contest
Reddit Post-Match:  https://www.reddit.com/comments/8wdret
Youtube VOD:           https://www.youtube.com/watch?v=fjsj4YvNKws&t=6m46s
Youtube Highlights: https://www.youtube.com/watch?v=6rL8hlZB7iw&t=10s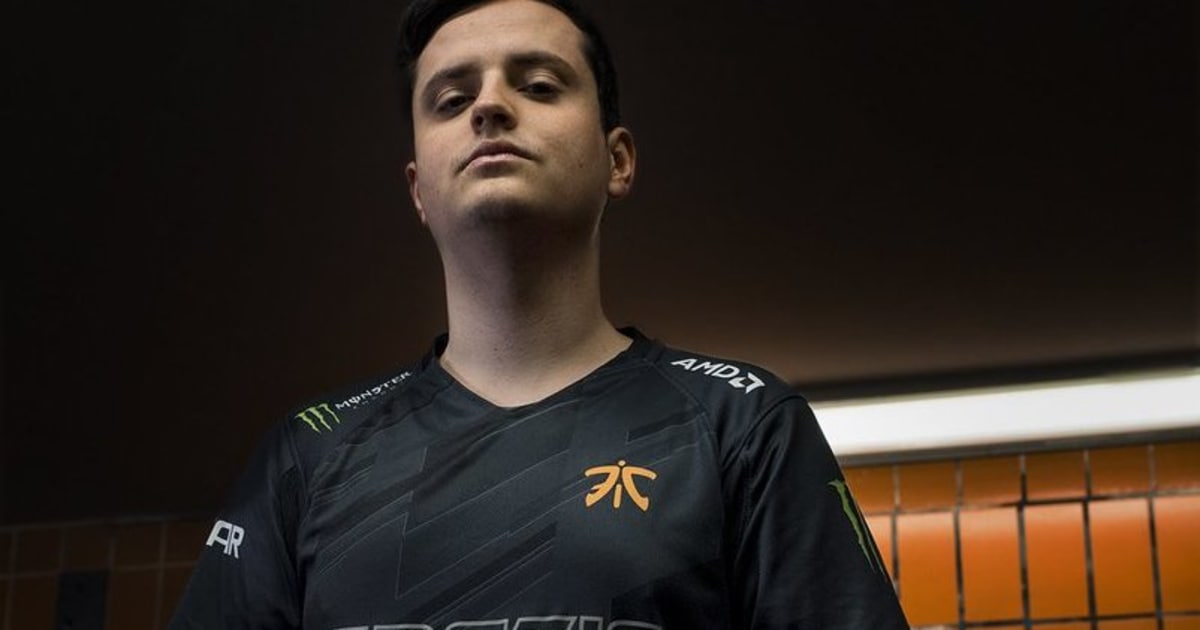 Game 2: Team Liquid (TL) vs Splyce (SPY) – TL Win
First Blood: 3:59 TL Impact (GP, Top) on SPY Odoamne (Mundo, Top)
First Turret: 11:00 TL Doublelift (Kai'sa, Bot)
Game Length: 29 min
Gold Difference: TL +14k
MVP: TL Impact (GP, 15.4k – most damage, 92%kp)
Game Quality: 1
Keys to the Game
TL: 10:36 Successful 3.5 man kill on SPY Kobbe (Caitlyn, Bot) continued the snowball started in top lane
TL: First Turret and another kill on SPY Kobbe around 14:00 is all TL Doublelift needed to carry the rest of the game on his Kai'sa
Reddit Post-Match:  https://www.reddit.com/comments/8we77u
Youtube VOD:           https://www.youtube.com/watch?v=kUB7Dr81SmM&t=7m35s
Youtube Highlights: https://www.youtube.com/watch?v=8t1OyGPtnwI&t=10s
Game 3: 100 Thieves (100) vs G2 Esports (G2) – G2 Win
First Blood: 4:41 100 Cody Sun (Alistar, Bot) on G2 Hjarnan (Karma, Bot)
First Turret: 11:34 G2 Jankos (Nocturne, JG)
Game Length: 45 min
Gold Difference: G2 +10k
MVP: G2 Perkz (Zoe, 42.4k – most damage, highest kp)
Game Quality: 2
Keys to the Game
100: played a funnel comp with 100 Levi (Graves, Mid)
G2: Avoided 100 Levi's Graves and picked on his teammates, specifically 100 Brandini (Rumble, Top) with their Pick-comp in G2 Perkz (Zoe, Mid), G2 Jankos (Nocturne, JG), and G2 Wunder (Aatrox, Top)
100: Did a decent job stalling the game, but G2 had control for almost the entirety
Reddit Post-Match:  https://www.reddit.com/comments/8wesxv
Youtube VOD:           https://www.youtube.com/watch?v=79yP_DzhPlQ&t=20m08s
Youtube Highlights: https://www.youtube.com/watch?v=IEd1UE_J_ec&t=10s
Game 4: Echo Fox (FOX) vs Splyce (SPY) – FOX Win
First Blood: 3:19 SPY Nisqy (Lucian, Mid) on FOX Dardoch (Kindred, JG)
First Turret: 11:22 FOX Huni (Ornn, Top)
Game Length: 31 min
Gold Difference: FOX +10k
MVP: FOX Huni (Ornn, highest kp, 3rd highest damage – 3k away from most)
Game Quality: 2
Keys to the Game
FOX: Fox Huni and Dardoch picked on SPY Odoamne (Mundo, Top) with 2 kills and first turret before 12 minutes
FOX: Huni made plays all over the map on his Ornn
FOX: Dardoch's Kindred was too much for Splyce to handle post-25 minutes
Reddit Post-Match:  https://www.reddit.com/comments/8wf98t
Youtube VOD:           https://www.youtube.com/watch?v=LtRgBYup5wY&t=6m53s
Youtube Highlights: https://www.youtube.com/watch?v=_mqefi7v_Z0&t=10s
Group Stage Day 2: Friday July 6th
Game 1: Team Liquid (TL) vs Fnatic (FNC) – TL Win
First Blood: 2:13 TL Xmithie (Nocturne, JG) on FNC Broxah (Taliyah, JG)
First Turret: 15:10 TL Impact (Gp, Top)
Game Length: 34 min
Gold Difference: TL +14l
MVP: TL Doublelift (Kai'sa, Bot)
Game Quality: 2
Keys to the Game
TL: strong start for TL with kills in bot lane and mid lane before 3 minutes
TL: punished FNC repeatedly for not respecting the Shen ult in small skirmishes
TL: Post-25 minutes FNC could not deal with TL Doublelift's Kai'sa
Reddit Post-Match:  https://www.reddit.com/comments/8wnaf7
Youtube VOD:           https://www.youtube.com/watch?v=E7jFE0s9fgU&t=7m35s
Youtube Highlights: https://www.youtube.com/watch?v=Tgf_nTxugXM&t=10s
Game 2: G2 Esports (G2) vs Echo Fox (FOX) – G2 Win
First Blood: 6:17 FOX Huni (Rumble, Top) on G2 Jankos (Braum, JG)
First Turret: 9:35 FOX Damonte (Vlad, Bot)
Game Length: 30 min
Gold Difference: G2 +12k
MVP: G2 Perkz (Kai'sa, 27.1k Damage, tied highest kp)
Game Quality: 1
Keys to the Game
G2: Running the funnel comp with Perkz on Kai'sa
G2: Kai'sa picked up 2 kills around 11:00 minutes and another around 13:00 minutes. This helped accelerate Kai'sa past the point FOX could stop her
Reddit Post-Match:  https://www.reddit.com/comments/8wnpef
Youtube VOD:           https://www.youtube.com/watch?v=09-hfai7fes&t=7m07s
Youtube Highlights: https://www.youtube.com/watch?v=hHl93lcIqVo&t=10s
Game 3: Fnatic (FNC) vs 100 Thieves (100) – FNC Win
First Blood: 5:33 100 Brandini (Ornn, Top) on FNC Broxah (Sej, JG)
First Turret: 14:55 FNC Caps (Zoe, Mid)
Game Length: 28 min
Gold Difference: FNC +14k
MVP: FNC Caps (Zoe, 25.0k Damage)
Game Quality: 1
Keys to the Game
FNC: Back to back to back kills in mid and 2 in bot lane respectively around 8:15, 8:30, and 8:45 set FNC in control of the game
FNC: Punished the 100 Miss Fortune Bot pick for not getting ahead early. 100 lacked the damage to take down FNC's beefy front line of Shen, Sej, Swain, and Tahm Kench
Reddit Post-Match:  https://www.reddit.com/comments/8wo3e1
Youtube VOD:           https://www.youtube.com/watch?v=tioEtkr0P2c&t=8m33s
Youtube Highlights: https://www.youtube.com/watch?v=aqA7NHGjMx0&t=10s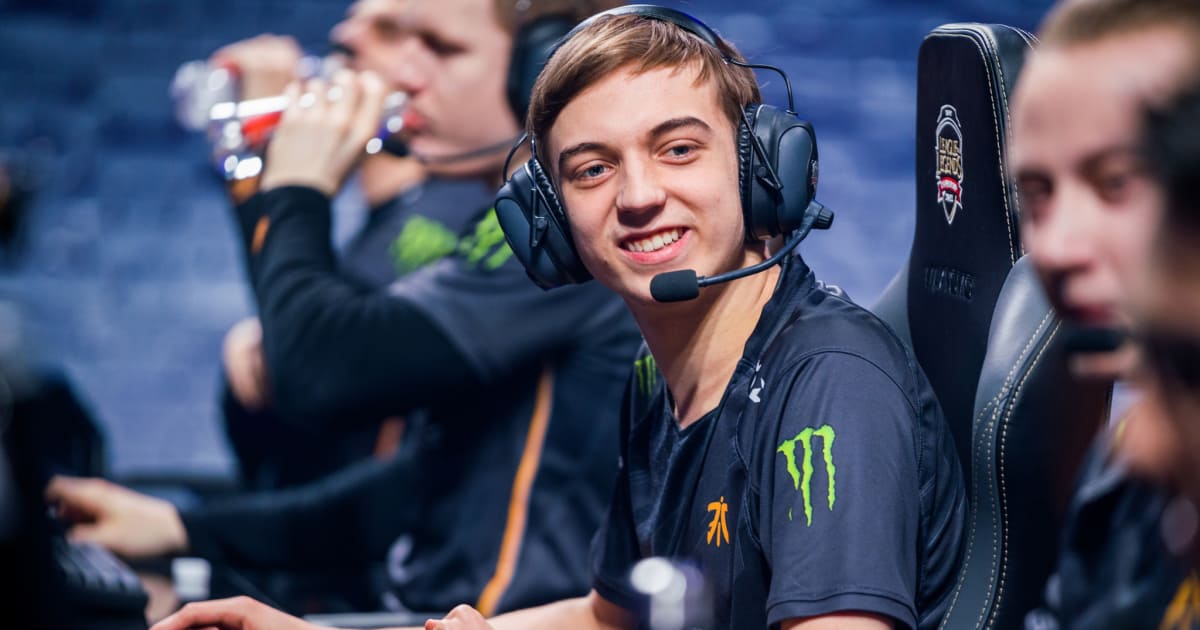 Game 4: Team Liquid (TL) vs G2 Esports (G2) – G2 Win
First Blood: 5:14 TL Pobelter (Zoe, Mid) on G2 Perkz (Yasuo, Mid)
First Turret: 12:54 G2 Jankos (Trundle, JG)
Game Length: 26 min
Gold Difference: G2 +12k
MVP: G2 Perkz (Yasuo, snowballed early)
Game Quality: 1
Keys to the Game
TL played with no respect most of the game and got punished repeatedly
Reddit Post-Match:  https://www.reddit.com/comments/8wog0q
Youtube VOD:           https://www.youtube.com/watch?v=zIWFXFHuV34&t=7m05s
Youtube Highlights: https://www.youtube.com/watch?v=swftVTDrwuE&t=10s
Game 5: 100 Thieves (100) vs Splyce (SPY) – 100 Win
First Blood: 5:03 100 Aphromoo (Morgana, Sup) on SPY kaSing (Alistar, Sup)
First Turret: 16:36 100 Levi (Skarner, JG)
Game Length: 42 min
Gold Difference: 100 +11k
MVP: 100 Aphromoo (Morgana, 100%kp)
Game Quality: 3 (not actually a 3, but it is the best game of the entire group stage to watch)
Keys to the Game
100: caught out SPY Nisqy (Ryze, Mid) to win a 4 for 0 team fight around rift herald at 16:00
100: Had complete Dragon and Baron control throughout the game
SPY: Had some quality team fights to make an 8k gold lead 100 team work for their victory
Reddit Post-Match:  https://www.reddit.com/comments/8wovgd
Youtube VOD:           https://www.youtube.com/watch?v=3s7nLU-W-vA&t=7m58s
Youtube Highlights: https://www.youtube.com/watch?v=N8OFybEhq8s&t=10s
Group Stage Day 1 Recap
EU Wins: 2
NA Wins: 2
Group Stage Day 2 Recap
EU Wins: 2
NA Wins: 3
Group Stage Final Recap
EU Wins: 5
NA Wins: 4